The latest in Roland's Boutique series is a recreation of its classic D-50 heard on countless hit records. Jade Wii gets intimate with the hugely portable D-05.
The Boutique Series
If you're not familiar with the Roland Boutique series, it might be time for you to get with the program. As of late, Roland has been releasing recreations of their most famous synthesizers in small "boutique" form. It all started with the limited edition JU-06, JX-03, and JP-08. Roland then surprised us with a Boutique TR-09, VP-03, and TB-03. This year they've given us the SH-01A, TR-08 and the D-05, which is a recreation of the famous D-50. I always thought the idea of small remakes was cute and appealing to collectors, but they never found themselves into my small bedroom studio. The tiny knobs and limited polyphony of the previous units turned me off in considering them "real" recreations, but that all changed once I laid my hands on the D-05.
Check out the video overview of the Roland D-05 by JAde Wii: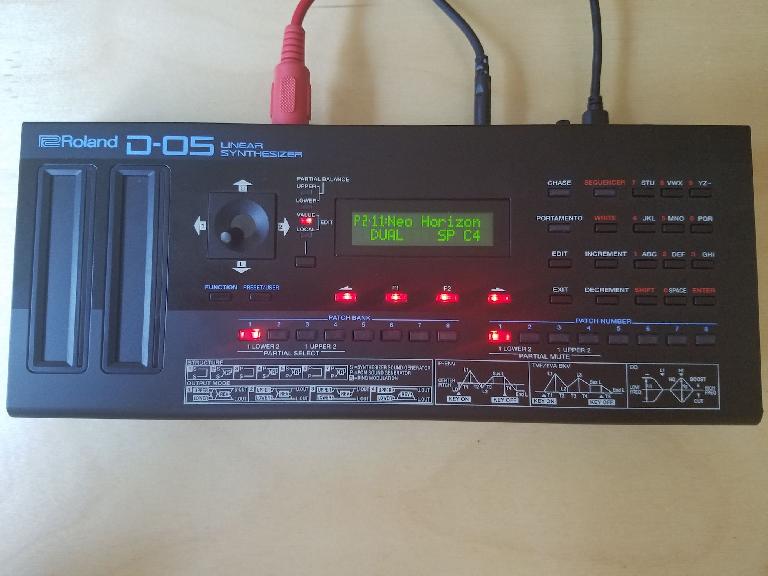 D-50 History
If this is your first time hearing about the Roland D-50 that's ok, you've definitely heard it in a song or two without knowing. The D-50 was one of the most influential synthesizers of its time. It's been used by famous artist such as Michael Jackson, Jean Michel Jarre, Tangerine Dream and many more. It pretty much made Enya's career. Like most Digital Synths in that era editing sounds wasn't easy to do on the D-50, so if you really wanted to get deep into making your own patches you would have needed to add the PG-1000. It's sad to say that Roland didn't really update their Boutique recreation to make editing parameters any easier, but that would have jeopardized the integrity of the recreation. Making patches for the D-05 is easier through the Roland Cloud, but that requires a subscription service and use of software, so its not an option everyone can take advantage of.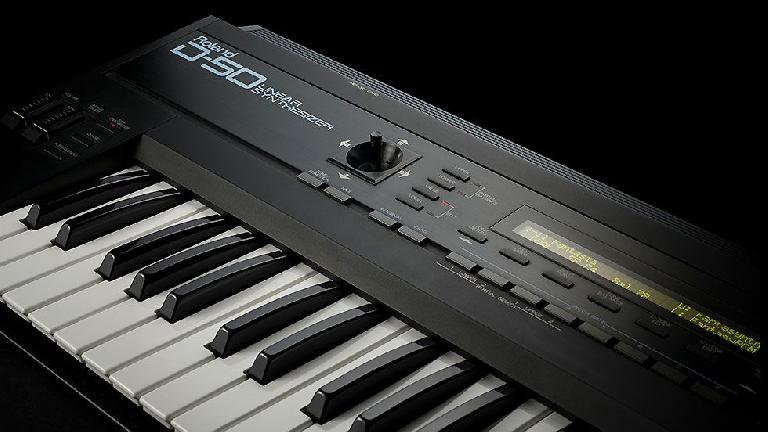 New Features
Apart from being an exact recreation of the original, the D-05 has some new features that many of us can't live without now a day, the first being a built-in Sequencer. It can save individual tempo, gate timing, and shuffle for each sequence and furthermore there's the addition of an Arpeggiator, which makes that nice reverb flow smoothly between notes. If you already own one of Roland's Boutique synths you can expect the same superb build quality, portability, and user friendliness.
Out of all the other Boutiques this is definitely the hardest to make user presets on, that being said, the sounds of the original were so beautifully crafted that I find no need to make my own on this particular synth. If you're looking for something where you can sculpt sounds from scratch this might not be the synth for you, but if you're a decent keyboard player that can appreciate 16 note polyphony in a small battery powered package and want to own a piece of history than don't hesitate on making the D-05 your next synth.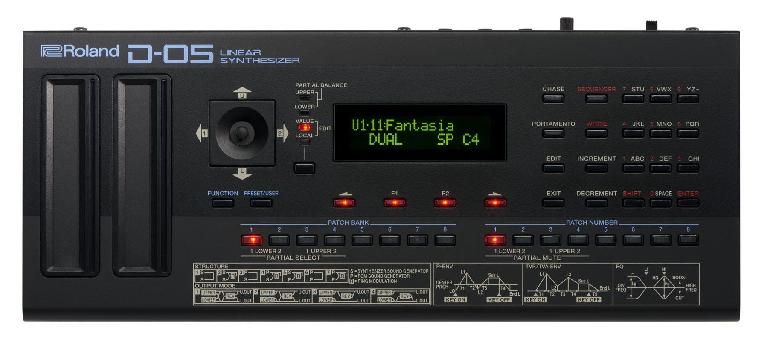 Conclusion
Roland has done a fantastic job with this recreation, leaving us at the edge of our seats wondering what will be of the next Boutique.